GET ACCESS TO OUR FREE TRIAL
& EXCLUSIVE WEB SPECIALS
Secure your spot and get started today with our EXCLUSIVE offer!
By opting into the web form above you are providing consent for Marcio Andre Brazilian Jiu-Jitsu Academy to send you periodic text messages. Standard rates may apply. You can reply HELP at anytime or learn more. You may opt-out anytime by replying STOP.
Kids Jiu Jitsu (Ages 3 – 11)
Give your kids the lifelong gifts of personal success, confidence, discipline, and self-defense!
View More Information
Teen & Adult Jiu Jitsu (Ages 12+)
Womens Jiu Jitsu
Get in Shape and Harness Your Body's Capabilities with Women's Brazilian Jiu Jitsu!
View More Information
DISCIPLINE & CONFIDENCE!
Build character and leadership qualities
Jiu-Jitsu classes benefit growing children far beyond the dojo and in many real-world scenarios. Our structured classes are meant to help develop coordination, physical fitness, mental strength, as well as gain valuable social skills. Through positive reinforcement, we can bring out the best in your children to help them succeed in life.
VIEW OUR KID'S JIU-JITSU PROGRAM
Marcio is an amazing instructor with a lot of patience. He has worked with our 16 year old as well as our 12 year old. He goes above and beyond for his students to make sure they understand what they are learning.
Shannon Hurtado
I've trained with Marcio a few months while I was living in Arizona. I don't know how but he has a way to explain the technique in a way everyone can understand it, from kids to adults, from white belts to black belts. You can see your improvement from class to class. While in class he's always checking on everyone just to make sure you're getting the move right and if you don't, he's always open to stay after class to help you get it right.
Omar Alcaraz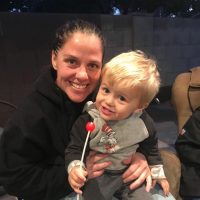 Marcio is one of the best Jiu-Jitsu instructors I've trained with. I would highly recommend him and his academy.
Sarah Black
I've been fortunate to have Marcio as a coach for the past couple years and it's been an awesome experience. The level of detail he's able to convey while teaching is unparalleled and make it easy to understand why he's one of the best competitors in Jiu Jitsu. Marcio cares for his students and pushes us to be our best everyday. Whether you're looking to compete or push yourself to be the best you can be you should definitely check out Marcio Andre Jiu Jitsu Academy in Ahwatukee, Arizona
Danny O' Donnell
Don't miss the chance to learn and practice with the best. Oss
Bernardo Pitel
Train with the best!
Phelipe Coutinho
IMPROVE FLEXIBILITY, BALANCE, AND STRENGTH
Get fit while learning Jiu-Jitsu
Learn self-defense, build confidence, and get in the best shape of your lives! Jiu-Jitsu/Martial Arts has tons of physical, mental and social benefits, suitable for anyone and everyone. Become part of something positive and learn new skills from trained martial arts professionals. It's easy to get started—Enroll in Jiu-Jitsu classes today!
View Our Adult Jiu-Jitsu Program
Request Information
GET ACCESS TO OUR FREE TRIAL & SPECIAL WEB OFFER!
Get started today with our EXCLUSIVE offer!
Request more information today to find out how you or your child can start training Brazilian Jiu-Jitsu right here in Phoenix/Ahwatukee!